Dining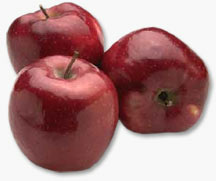 Healthy Cooking is Good Medicine
At Green Valley Spa, we purchase only the highest quality and completely traceable products. As much as possible, we serve everything in it's season. Winter and Spring, we serve Atlantic Lobster, Alaska Halibut, Wild Salmon, Cold Water Cod and Orange Roughy.
All of our red meat is grass fed beef or organic, free-range buffalo. Even our bacon is free-range applewood smoked, which is slow cured without nitrates and preservatives.
In the summer months we use local farmers and nearby farmer's markets to stock our pantry.
All of our herb mixes are custom blended here and contain no talc, MSG, sugar, or preservatives.
We promote the idea of mind, body and spirit working together for an optimal life.
We know that people are addicted to food, caffeine, sugar and alcohol more prevalently than drugs.
We know that an average person can gain most of their nutrition simply by eating a healthy diet. This allows a person to take only necessary supplements and bio-identics, rather than everything under the sun for an ever changing set of symptoms based on day to day dietary deficiencies.
At Green Valley Spa, we not only begin with healthful and seasonal products; purchased as close to St. George as possible, we use Aruyvedic principles by using hers and spices to compliment the food and address everything from high blood pressure, mood, etc.
We truly care about your health and well-being; as chefs, Lamar and I feel that by carefully cooking for you, respecting you and the food we prepare for you, and by teaching these methods together, you and I can improve the quality of your life far into the future.
—Chef Francesca van der Stappen
About Chef Francesca
A Northern Utah native, I spent lots of time in my youth in the mountains, fishing and hunting. Just about the only things to do in Utah as a youngster; unless one prefers the more traditional pursuits for girls – like sewing, big hair, and building a "hope chest".
My hope chest was filled with a different desire than most of my friends. I knew very early on that I wanted to play with my food when I grew up.
My career has taken me to so many great places – most recently to Louisiana where I served as Chef de Cuisine at the Dakota Restaurant under Executive Chef Kim T. Kringlie. Chef Kim also exposed me to Spanish food at "Rambla" and Classic French and Louisianan fare at "Cuvee", which he also owns. All of these restaurants are highly regarded and local favorites. The Dakota received a Zagat rating of 28 "excellent to perfection" in 2009.
I consider working at Green Valley Spa my most important position to date. It is a most peaceful, beautiful and awe-inspiring workplace and environment. I truly wish everyone had a chance to carry this special place with them.