Dining
1-800-237-1068
Healthy Cooking is Good Medicine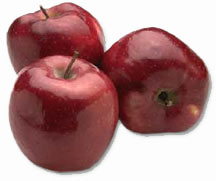 At Green Valley Spa, we purchase only the highest quality and completely traceable products. As much as possible, we serve everything in its season. Winter and Spring, we serve Atlantic Lobster, Alaskan Halibut, Wild Salmon, Cold Water Cod and Orange Roughy.
All of our red meat is grass fed beef or organic, free-range buffalo. Even our bacon is free-range applewood smoked, which is slow cured without nitrates and preservatives.
In the summer months we use local farmers and nearby farmer's markets to stock our pantry.
All of our herb mixes are custom blended here and contain no talc, MSG, sugar, or preservatives.
We promote the idea of mind, body and spirit working together for an optimal life.
We know that people are addicted to food, caffeine, sugar and alcohol more prevalently than drugs.
We know that an average person can gain most of their nutrition simply by eating a healthy diet. This allows a person to take only necessary supplements and bio-identics, rather than everything under the sun for an ever changing set of symptoms based on day to day dietary deficiencies.
At Green Valley Spa, we not only begin with healthful and seasonal products; purchased as close to St. George as possible, we use Ayurvedic principles by using herbs and spices to compliment the food and address everything from high blood pressure, mood, etc.
Get Fit Today!

1-800-237-1068